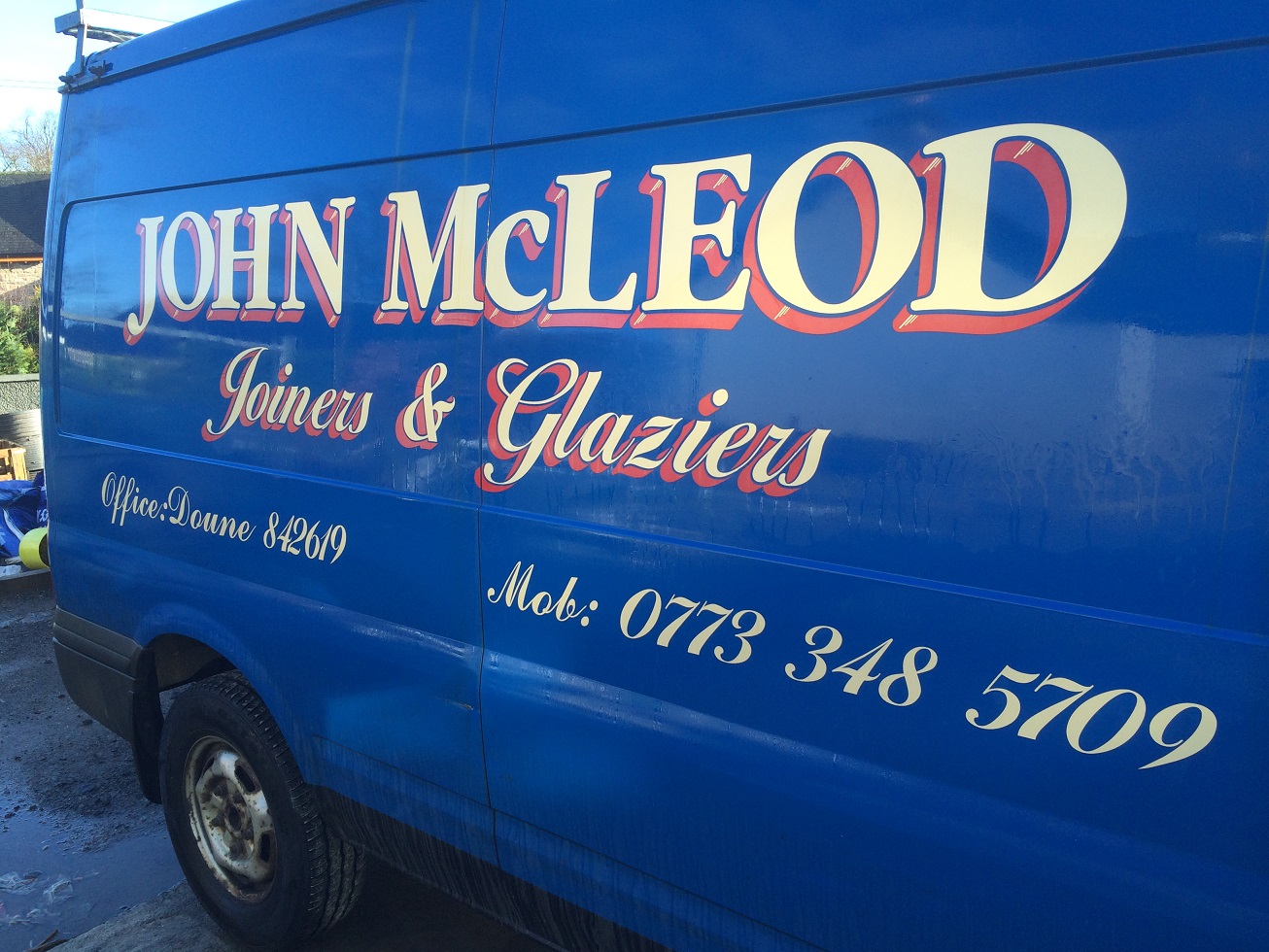 Early Days
John McLeod from an early age had a keen enthusiasm in all things Joinery. Summer holidays and weekends spent assisting his father and grandfather in the workshop left John in no doubt of his future.
Upon successful completion of a joinery apprenticeship with one of Scotland's' largest Joinery firms of the time, John's passion for creating quality crafted joinery products with his own mark became a vision he strived to make reality. John established himself as a talented Joiner and Craftsman within the industry, being nominated to participate in the Scottish Association of Timber Trade Teachers competitons whilst as an apprentice.
In early 2000 the company was born, with an initial organic growth, gaining the renowned reputation it benefits from today – quality work that reflects the clients needs.
Formerly known as John McLeod Joiners & Glaziers Ltd the company undertook similar work as today however with less of it's own staff and more in partnership with sub – contractors. Expansion, increased demand for quality products and for full project management alongside a commitment from John & Lorna to their staff, clients and new clients lead way to the company re branding – John McLeod Principal Contractors Ltd. We continue to work in close partnership with specialist suppliers and sub – contractors, however we now employ, train and develop multi trades.
---
Today
John McLeod Principal Contractors Ltd are a joinery-based construction company, located in the historic and picturesque village of Doune, Perthshire. Established in 2000 by husband and wife, John and Lorna. The company today continues under their management, alongside their skilled workforce.
We recognise and appreciate attention to detail and strive to deliver quality craftmanship for each project we undertake. Our staff are all highly skilled in disciplines such as Joinery, Carpentry, Building, Plumbing and Masonry, enabling our vision, Restoring the past ~ Building the future to be realised.
Our projects are varied and account for domestic new builds, renovations and extensions, large scale manufacturing in our purpose-built workshop such as windows, doors, kitchens and staircases, commercial new builds to more intimate projects such as furniture, garden buildings and bespoke manufacturing. Classic, period, modern or contemporary, we have the theoretical knowledge to underpin our practical skills and experience to ensure your vision becomes a reality.
We are perfectionists, we expect the best from our staff and suppliers. Paramount and unique to the company is our ability to personally engage with and build harmonious relationships with our clients, ensuring a person-centred approach throughout the journey.